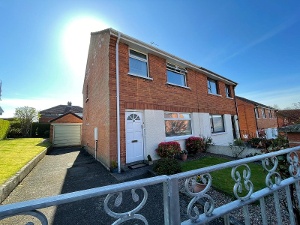 Dear Keith
I would like to thank you and your team for your valiant efforts in the sale of 2, Coolehill Crescent. Your staff went over and above at every stage of the process from the initial sale to the very long drawn out final stages.
Heather in particular was fantastic and I am deeply grateful to her for the hand holding she had to do for more weeks than either of us would wish to live through again. She kept in touch, updated me and ensured I was informed throughout- not easy when weeks drag into months.
Selling is difficult at the best of times and this house proved especially challenging but your team cheered and calmed me when I thought all was lost.
So again a big thank you to the UPS team for your professionalism, enthusiasm and unfailing belief that all would come good in the end.
Warmest regards
Colette